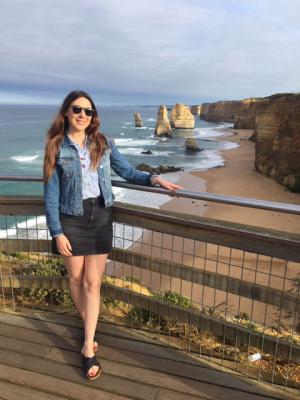 Rachel started studying the Master of International Security at the University of Sydney in 2019
Study Options were genuinely invaluable in supporting me throughout my application to the University of Sydney. Stefan, Carla and Sarah are experts in the field and even in the unlikely scenario they do not know the answer to a question, they ensure that they put me in contact with someone who does on the ground. Aside from 'operational' support, Study Options also provide a vital bridge between London and Sydney which is especially important because of factors such as time difference and the way in which courses are structured differently in UK/AUS.
I would not have had the confidence or ability to apply for my Masters without the invaluable support of the whole team who were on call for every qualm or concern I had, which they duly attended to! Sydney is an incredible city to study in – where else can you take a break from the library to go for a surf? I am currently enrolled in a Master of Interntional Security, studying along side cutting edge researchers exploring issues from gender politics to human rights and counter-terrorism policy. The decision to go back to education has changed my life and Study Options were a huge part of that. Thank you!