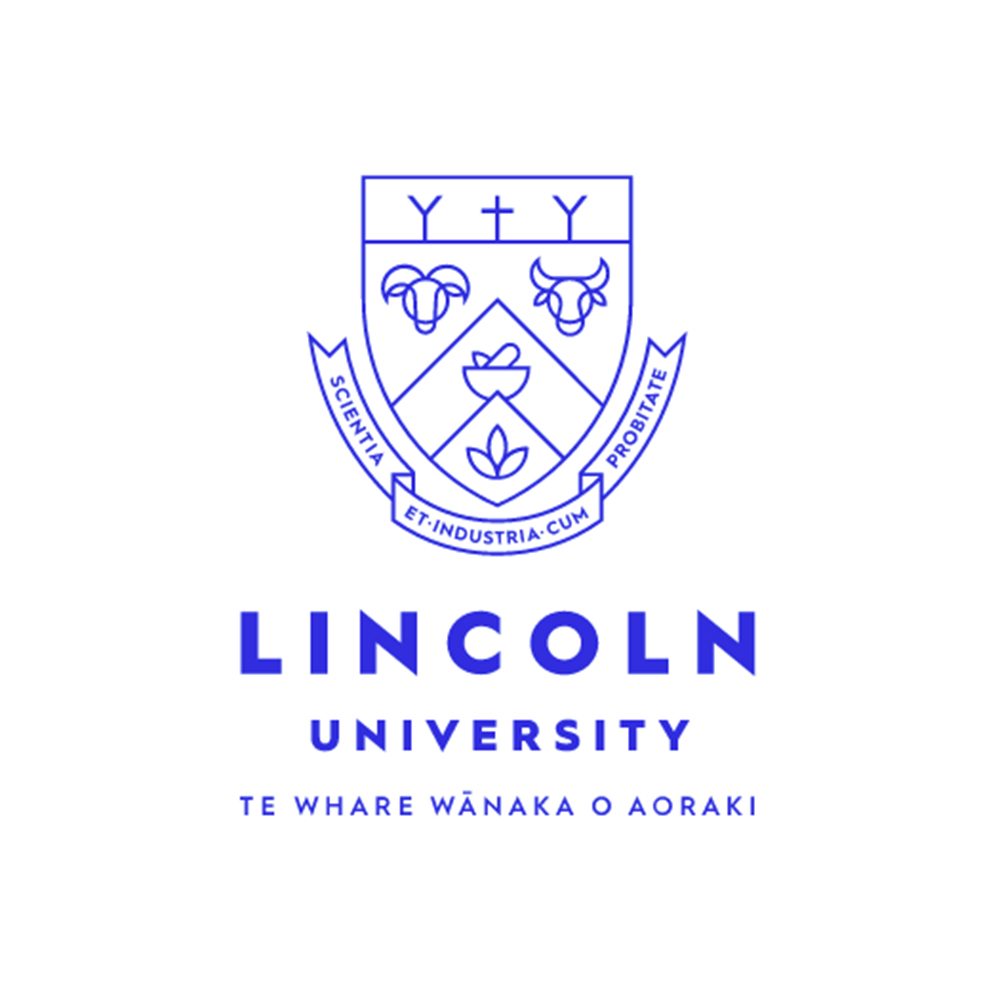 Campuses:  Canterbury Plains, Christchurch
Established:  1878
Student Population:  3,500
At Lincoln University, we conduct world-class research and deliver high-quality education to grow the knowledge of our students and help shape a world that benefits from a greater understanding of the relationship between land, food and ecosystems.
We enhance and enrich lives, producing thought leaders who will grow the future, so people can live well for generations to come, through powerful applied research, cultivating deep industry collaborations and global connections.
As the longest running land-based university in the Southern Hemisphere, it's safe to say that the Lincoln story begins with farming but it certainly doesn't end there. As New Zealand's economy has diversified, so have we. What we are really interested in growing is people.
Everything you need to know
New Zealand: A Place Like No Other
Forty-two degrees south of the equator, you'll find a country blessed with glorious landscapes and a population of five million of the world's friendliest people. And just like the many visitors who come every year, you are sure to find New Zealand an easy place to enjoy and feel at home in.
In the heart of New Zealand's South Island is Lincoln University's Te Waihora campus. Fifty-eight hectares of green fields surround our historic yet modern campus. Around 3,000 students from more than 80 countries go busily about growing their future there. Great facilities abound, with advanced teaching spaces, a comprehensive library, leading-edge IT labs with 24-hour access, cafes, a printery, world-class sporting facilities, a fully equipped fitness centre and even a travel agency.
Our campus sits in Lincoln, a thriving village on the Canterbury Plains. Lincoln is small and very friendly. It boasts local pubs, great cafés and eateries, shops and even its own farmers and craft market. The Canterbury region offers plenty of attractions, activities and natural wonders, from snowy mountains and wide-open plains to the stunning coastline. And when you feel like a weekend on the slopes, it's less than two hours' drive to the nearest ski field.
Why Lincoln?
We offer a wide range of degrees relevant for today and ready for tomorrow. At Lincoln we enable our students to reach their potential so they can to help shape a world that benefits from a greater relationship with the land; from tourism to viticulture, landscape architecture to food, science to agribusiness and more. We allow students to select their learning with their own end goal in mind, recognising a desire from students and industry for multi-disciplinary flexibility and programmes that reflect contemporary issues.
Small Is Big...
Being the smallest university in New Zealand is a good thing. It means we offer a more personable learning environment, with greater access to, and more face time with, lecturers. A village-like atmosphere leads to a greater sense of community and transfer of knowledge between students. When it comes to student performance, we come out on top too, with the highest ratio of masters and PhD students in New Zealand and the best teacher to student ratio in New Zealand.
Not only are Lincoln's academic staff teachers, they're also high-quality researchers. Our students have more chance of having a high-ranking researcher in front of them than at any other New Zealand university.
We are New Zealand's most successful research university in terms of research income per full-time academic staff member. Highly recognised by government and industry, Lincoln University has always had a close relationship with New Zealand industry and national development.
Lincoln focuses on agriculture, food and the value chain (including the environment, sustainable development, production, processing, supply chain, marketing, trade, and the end user). That includes land planning and sustainable development – landscape architecture, land and property management, tourism and recreation management and environmental planning. What does that all add up to? Graduates who are true experts in their chosen fields.
Our students also enjoy a wealth of opportunities to develop skills on campus and in the real world, through practical work modules and field trips. Over half of our bachelors degrees have practical work and field trip components featuring lectures and research projects relevant to industry. Graduates arrive at their careers globally connected, forward thinking and ready to shape tomorrow.
International Standing
Lincoln is the only New Zealand university ranked in the UI Green Metric World University Rankings, which measure sustainability. Lincoln also has a QS Five Stars rating and ranks in the top 100 in the subject areas of agriculture and forestry.
Reinforcing our international standing, Lincoln is the only New Zealand university with two elite university alliances in natural resource management, agricultural and forestry sciences, life sciences, food science and environmental science: The EuroLeague of Life Sciences and the Global Challenges University Alliance.
Accommodation
There's nothing like living in a friendly village atmosphere to help students thrive and that's exactly what you'll get with our on-campus accommodation. Our campus is home to around 600 students during the university year and you can choose between catered halls of residence, self-catered flats or houses.
Students living on campus say it's a great way to enjoy their time at Lincoln. You'll make friends for life; there's always something fun going on and you are just a short walk away from lectures, gym, shops, cafés and bars.
Programme Highlights
Bachelor of Agribusiness and Food Marketing
Lincoln's Bachelor of Agribusiness and Food Marketing degree will equip you with a sound applied knowledge of core business concepts and the unique commercial considerations of the multi-billion-dollar primary production industry. You will gain a contextual understanding of the global agribusiness and food marketing sectors to meet market demand.
Bachelor of Environmental Management
As a graduate of Lincoln's Bachelor of Environmental Management you will develop the skills needed to sustainably manage natural resources and address a wide range of environmental problems. An industry-proven, multi-disciplinary degree, it equips students with the critical thinking and practical knowledge relevant to an exciting range of industries and sectors.
Master of Science in Food Innovation
Students focus on food composition, quality, processing, innovation, marketing and human nutrition. This broad base provides graduates with the necessary skills to succeed, whether it is as an employee of international or national companies or creating your own unique products.