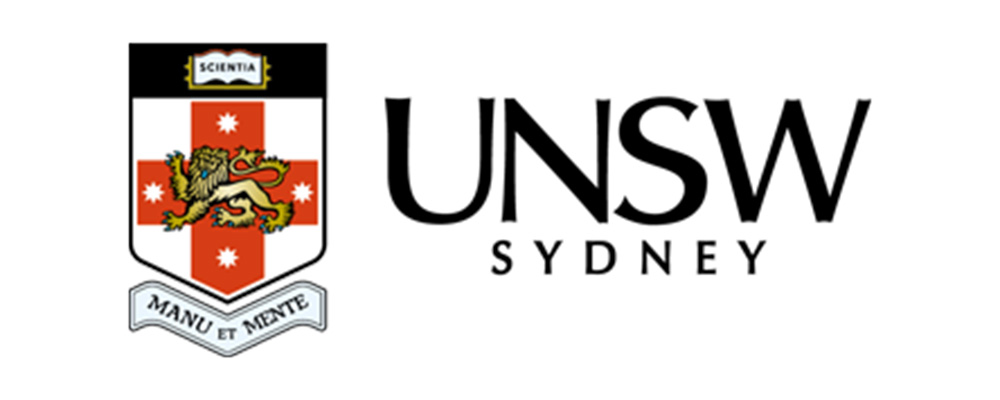 Established: 
1949
Location:  Sydney, Canberra
Student Population:  More than 63,000 (more than 23,000 international students)
CRICOS:  00098G
UNSW Sydney is a world-leading teaching and research powerhouse recognised by employers and organisations around the globe. We're dedicated to shaping a generation of forward thinking, environmentally conscious and socially engaged graduates who'll make a positive impact.
We ensure you receive a career focused education to uncover your potential. You will discover and grow your strengths through life-changing experiences and inspirational mentoring from world-renowned academics.
By consistently investing to upgrade teaching spaces, learning resources, research centres, labs and facilities, we ensure UNSW remains a modern, vibrant campus with state-of-the-art equipment. UNSW has established its position as a world-leading place of learning, thinking and growing, with highly applied, industry-connected research underpinned by an intensive academic focus.
Everything you need to know
Innovate and Change the World
We will transform your ideas and research discoveries into successful innovations to benefit communities, the economy, and the future. We invest considerable resources in areas of research where we believe we can make the biggest difference. Here are just some of the important developments we are proud to have pioneered:
COVID-19: Our researchers are tackling the pandemic through social policy, public health, immunology, biosecurity and infectious disease intelligence. A leading team of our researchers are working on the frontline with the state's health department.
Solar power (photovoltaics): We hold the world record for the conversion efficiency of a silicon solar cell and are home to the world's fastest solar-powered car. Our campuses are now powered by 100% solar electricity.
Clean drinking water: We created membrane filtration technology to filter water that is now used in taps around the world.
The bionic eye: We successfully trialled a bionic eye system that is a world first in terms of neural stimulation and clarity of vision.
HIV/AIDS: Since diagnosing the first case of HIV in Australia, we have been involved in the development of every existing antiretroviral drug.
The world's largest computer: Using silicon, we are building the world's largest supercomputer.
Set up your future career success
UNSW is career-focused education – graduates are among the most employable in the world. We equip you with the skills, opportunities and support to excel well into your future. That's why our graduates work with some of the best employers and global organisations, such as Google, Unilever, Ernst & Young, Microsoft, Rio Tinto, NASA, UNESCO and Oxfam.
UNSW also has Australia's most comprehensive student and alumni entrepreneurship programme, UNSW Founders. Turn a business idea into reality with one-on-one mentoring with expert start-up coaches, accelerator programmes to help gain investment, interactive workshops, and an array of networking opportunities.
Why study at UNSW Sydney?
Global top 50 – Ranked 43rd university globally (QS World University Rankings, 2022)
World-leading education – ranked 40 in the world for quality teaching and research (academic reputation) [QS World University Rankings, 2021]
Employable graduates – ranked 27 in the world by employers seeking the best graduates (employer reputation) [QS Graduate Employability Rankings, 2020]
Number 1 for full-time employment – highest graduate full-time rate of employment of Sydney-based and Australian Go8 universities (QILT Graduate Outcome Survey, 2020)
Six subjects ranked in the world's top 20 – Mining and mining engineering (5); civil and structural engineering (12); law (13); petroleum engineering (18); accounting and finance (19); environmental sciences (19) [QS World University Rankings by Subject, 2021]
The Sydney Campus Experience
Situated in Sydney's leafy eastern suburbs, the main campus is in easy reach of the city's famously beautiful beaches and the CBD. The campus is a vibrant hub of activity with its own banks, post office, supermarket, restaurants, medical centre and more. There are plenty of sports facilities including an Olympic-sized indoor swimming pool and a weights gym. You can also join student clubs and societies – there are over 300 to choose from!
You can feel at home with our award-winning on and off campus accommodation. Live in walking distance of your lecture halls, meet people from around the world, and make lifelong friends. There is a range of accommodation available.
Programmes and Study Areas
There are hundreds of different options in fields including:

Advertising, marketing, PR
Architecture
Business, finance, IT
Climate science
Computer science
Design, fine arts, photography
Education
Engineering
International relations
Journalism, media
Law
Medicine
Psychology
Renewable energy engineering
Science