The University of Queensland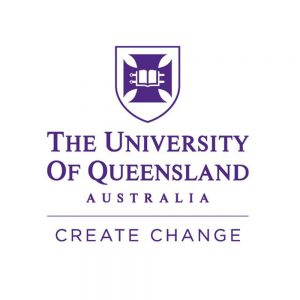 Established: 
1910
Location:  Brisbane, Gatton, Herston
Student Population:  54,000
CRICOS:  00025B
The University of Queensland (UQ) is a global top 50* university and one of Australia's leading teaching and research institutions. UQ has a global reputation for creating change by delivering knowledge leadership for a better world. We are changing the way that higher education is imagined and experienced. Our students enjoy innovative and flexible learning options, diverse and dynamic partnership opportunities, and state-of-the-art learning environments.
You will enjoy being part of a vibrant community of more than 54,000 students studying across UQ's three campuses in South East Queensland. Our students include more than 20,700 postgraduate and around 20,300 international students from 145 countries who contribute to a diverse, supportive and inclusive campus community. With a strong focus on teaching excellence, and having won more national teaching awards than any other Australian university, UQ is committed to providing students with the best opportunities and practical experiences, empowering them with transferable knowledge and skills to exceed expectations throughout their careers.
UQ's 280,000 graduates are an engaged network of global alumni spanning more than 170 countries, and include over 15,400 PhDs. UQ's six faculties, eight globally recognised research institutes and over 100 research centres attract an interdisciplinary community of 1,500 scientists, social scientists and engineers who continue UQ's tradition of research leadership. Some of our research highlights include Gardasil®, the cervical cancer vaccine; Triple P – Positive Parenting Program; world-leading MRI technology; discovering the new disease HBSL; and developing microalgae as a green-power biofuel. UQ is also the first major university to be powered by 100% renewable energy, through its A$125 million solar farm. It is also one of only three Australian members of Universitas 21; a founding member of the Group of Eight (Go8); and one of three Australian charter members of the global edX consortium for massive open online courses (MOOCs).
Our research, work-integrated learning and connections prepare student to forge exciting careers. You can participate in our career resources and networking events, as well as in the UQ Employability Award programme. There are also opportunities for exchange study at over 150 partner institutions in 34 countries, and access to more than 220 social, sports and academic clubs and societies.
UQ has three campuses in South East Queensland. Brisbane is the home of the St Lucia and Herston campuses, and is the state capital.It has a population of 2.4 million, and is a hub in the Asia–Pacific for business, investment, major events and education, with World Heritage rainforests, mountain ranges and beaches all on our doorstep.
*UQ ranks among the world's top universities, as measured by several key independent rankings:
CWTS Leiden Ranking 2021 (32)
Performance Ranking of Scientific Papers for World Universities 2020 (39)
QS World University Rankings 2022 (47)
US News Best Global Universities Rankings 2021 (36)
Academic Ranking of World Universities 2020 (54)
Times Higher Education World University Rankings 2021 (62)
According to the 2021 QS World University Rankings by Subject, UQ ranks in the top three in the world in two subjects and in the top 30 in 10 subjects: Sports-related subjects (2); mineral and mining engineering (3); environmental sciences (17); psychology (26); veterinary science (26); agriculture and forestry (26); petroleum engineering (27); anatomy and physiology (29); education (30); civil and structural engineering (30).