The University of Auckland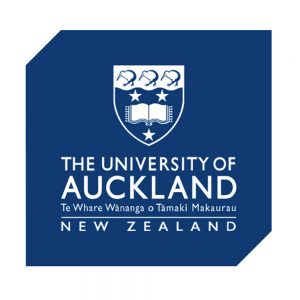 Established: 
1883
Location:  Eight campuses, including Goldie Vineyard on Waiheke Island
Student Population:  46,000
The University of Auckland is ranked among the world's top universities and is the only New Zealand university in the top 100.*
We offer you the chance to gain an internationally recognised qualification from a research-led university. We are also ranked 12 in the world in the Times Higher Education (THE) University Impact Rankings which assess universities against the United Nations' Sustainable Development Goals (SDGS). **
Many of Auckland's individual academic disciplines are ranked in the top 50 in the world, including pharmacy and pharmacology (31); education (37); nursing (42); archaeology (43); English language and literature (42); sports-related subjects (32); geography (30); anthropology (37) and engineering – civil and structural (40).***
*QS World University Rankings 2021 2023
**THE Impact Rankings 2021
***QS World University Rankings By Subject 2021
Everything you need to know
An Impressive Range of Programmes
The University of Auckland offers a huge variety of programmes and courses at bachelors, masters and doctoral level across its eight faculties. In addition to over 30 undergraduate programmes to choose from, there are 130 postgraduate programmes on offer across 220 subjects, including PhDs in over 100 180 different areas. Options range from strong traditional disciplines to emerging cross-disciplinary subjects.
Research-Led Learning
Great learning begins with great lecturers. The University has over 13,000 academic staff including researchers, scholars, and creative artists, many of whom are at the top of their field, nationally and internationally. Your courses will incorporate the latest findings and perspectives related to your discipline, including the research carried out by your lecturers.
Start your story at New Zealand's leading university
With a degree from the University of Auckland, you'll gain the skills employers are looking for. Our university is filled with the brightest people, doing the most amazing things. Our graduates go on to shape the world through creativity and innovation. The skills you gain when you study with us put you in a strong position to succeed in your chosen field.
A Great Campus Location
The University's main City Campus is just a five-minute walk from Auckland's bustling central business district. Auckland is a cosmopolitan, vibrant city with plenty of shops, restaurants, cafes and theatres to enjoy. Auckland's unique location between two harbours also offers access to stunning beaches, subtropical islands and coastal forest walks.
Academic & Personal Support Services for Students
The University of Auckland offers a wide range of academic, personal, financial and career support services. Our dedicated Career Development and Employment Services provide ongoing support, information and resources to help you prepare for your career or consider further study. We also have a team of international student support staff available to assist you at every stage of your academic journey.
Auckland Advantage™
The University of Auckland has put together a package of support services to help international students studying online to achieve their goals, including support while you study, toward your future career, and to prepare you for living and studying on campus in Auckland. To support you in reaching your educational goals, we are offering one free course after you complete 120 points at undergraduate level (including honours) while studying online.
Some of the Auckland Advantage™ services include:
Virtual microinternships
Summer Start International
Study Buddies
Career Development and Employability Services
NZ Workplace Insights Programme
Why Study at Auckland?
The 2023 Global Liveability Ranking from the Economist Intelligence Unit ranks Auckland among the ten most liveable cities in the world
The QS Graduate Employability Rankings 2022 place the University top in New Zealand and 68 worldwide for delivering work-ready graduates.
The University scored the highest possible rating of Five Stars Plusin the QS Stars University Ratings, with maximum five-star ratings in the categories of Teaching; Employability; Research; Facilities; Internationalisation; Innovation and Inclusiveness
The University of Auckland is New Zealand's largest research organisation with more than 13,000 staff and postgraduate students involved in fundamental and applied research – generating around NZ$230 million in annual research revenue
Reflecting the University's commitment to sustainability and making a positive social impact, the University of Auckland ranked 12 in the world in the 2023 Times Higher Education Impact Rankings.
Auckland city is surrounded by picturesque islands. It is known as the 'City of Sails' thanks to the great number of yachts that sail the waters of its harbours and those of the adjoining Hauraki Gulf. To the west of the city, the Waitakere Ranges rainforest forms a gateway to magnificent west coast surf beaches and an abundance of bush walks.