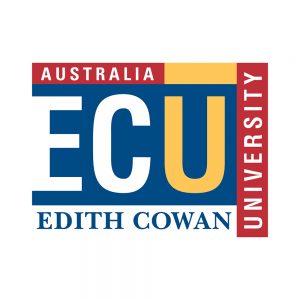 Established: 
1991
Location:  Joondalup (Perth); Mount Lawley (Perth); South West (Bunbury)
Student Population:  30,000
CRICOS:  00279B
Edith Cowan University (ECU) is a modern, forward-thinking institution known for its industry-relevant programmes, world-class research, broad industry connections, and remarkable student support that leads students to global success.
Recently celebrating its 30th anniversary, ECU continues the growth of its strong academic reputation. Recent achievements include being ranked one of the world's top 100 best universities under 50 years old in the 2020 Times Higher Education Young University Rankings. ECU has also been placed in the top 2.5% of the world's universities by the 2021 Times Higher Education World Universities Ranking.
Everything you need to know
ECU campus locations
ECU's headquarters are at Joondalup Campus, 25 minutes' train ride north from Perth Central Station, and just five minutes' walk from Joondalup station. Students can also take the free CAT (Central Area Transit) bus from the station to ECU. The modern campus is renowned for its state-of-the-art facilities, award-winning architecture and spacious, green surroundings.
ECU Mount Lawley is only six kilometres from the Perth CBD, and can be reached from the city by bus in 10-15 minutes. Known for its creative and artistic environment, the Mount Lawley campus is home to WAAPA and most arts and humanities courses are taught here.
ECU also has a regional campus in Bunbury, 200 km south of Perth, which is the largest regional university campus in Western Australia. The South West Campus offers a range of courses across nursing, science, teacher education, business, social work and health science.
Namesake
ECU is named after Edith Dircksey Cowan, who in 1921 became the first woman elected to an Australian parliament. She was a passionate advocate for education and women's rights. ECU is proud to be the only Australian university to be named after a female, and continues her work by striving towards a more equitable world. Recognition of this has come from the Times Higher Education (THE) University Impact Rankings for 2021, which ranked ECU in the world's top 50 for gender equality (24); good health and wellbeing (24) and quality education (41).
Scholarships
ECU scholarships provide financial help toward gaining a world-class education, offering up to 30% reduction in tuition fees. For more information please see: ecu.edu.au/scholarships/offers
Five star experience
ECU graduates have again given us a 5-star rating for teaching quality in the 2021 Good Universities Guide. This rating has now been achieved for 14 years in a row, making ECU one of only two public universities in Australia to have achieved such a consistently high endorsement for undergraduate teaching quality.
ECU was also rated 5 stars and second among Australian public universities for students' overall education experience.
ECU's other undergraduate 5-star ratings were the highest of all Western Australian universities and covered skills development, student support and learning resources.
2021 QS World University Rankings By Subject
The following disciplines at ECU feature in the QS World University Rankings by Subject 2021:

Sports-related subjects: Ranked 30
Nursing: Ranked in top 100
Performing arts: Ranked in top 100
Petroleum engineering: Ranked in top 150
Education: Ranked in top 250
Programmes
At ECU, courses are designed in consultation with industry partners and have a solid focus on hands-on learning experiences including project-based collaborations, internships and practicum. These develop critical thinking, solidify skills and build the professional networks that are vital for future career success. ECU offers more than 250 courses across eight schools.
Programme highlights include:
Arts and humanities: One of the largest and most comprehensive schools of its kind in the Southern Hemisphere, with a diverse range of programmes covering media and communications, contemporary arts, design, psychology and social sciences, criminology and justice, and the humanities. ECU is also home to one of the world's best film and television schools, the Western Australian Screen Academy.
Business and law: The School offers a comprehensive range of courses with major specialisations, as well as specialist industry-focused degrees. Broad areas of study include law, management, finance and banking, marketing and commerce, with all courses delivering relevant theory, practical work experience and generic employability skills.
Teacher education: ECU has been at the forefront of teacher education for over 100 years and is the largest teaching school in Western Australia. Courses are available in early childhood, primary and secondary education settings.
Engineering: One of the fastest-growing engineering schools in Australia and ranked in the top 175 in the world by Times Higher Education World University Rankings, the school teaches courses in civil, chemical, mechanical, electrical power, mechatronics, control and automation, electronics, communications, computer systems, naval architecture, marine and offshore engineering, as well as motorsports.
Medical and health sciences: The School is home to learning and research in medical, biomedical, exercise and sports science and paramedical science, with
courses in medical science, human biology, emergency medical services, public health, nutrition, environmental health, occupational safety and health, exercise and sports science and occupational therapy.
Science: The School offers a diverse range of industry-relevant courses with a strong emphasis on practical skills in the laboratory or field. Science-based courses are offered in the areas of computing, information science, security science, biology, environmental science, chemistry, mathematics and physics. ECU is also home to Australia's largest cyber security research and education programme and is considered to be one of the world's leading institutions in this critically-important field.
Western Australian Academy of Performing Arts (WAAPA): Recognised nationally and internationally for the quality of its graduates, WAAPA provides the most comprehensive range of performing arts training in Australia. Employing world-class staff, the school enjoys state-of-the-art performance and teaching facilities.
World-class facilities
Gear up for a real adventure! ECU invests heavily in facilities to ensure its students can develop their technical skills, hone their talents and become a master of their craft.
Security Operations Centre (SOC)
Computing and technology students will get first-hand experience in detecting, monitoring, and responding to cyber security threats from the largest Security Operations Centre in the Southern Hemisphere.
Securities and Markets Analytics and Research Teaching Lab (SMART)
Business students have access to real-time, global financial market data and dual screen terminals with Bloomberg and Thomson Reuters software which are widely used by industry practitioners.
Giant Super Labs
ECU's brand new A$48M science building houses high-tech laboratories in a 2,500sqm space over two floors. It is also the home to the aforementioned Security Operations Centre of Cyber Security, and the building design features a huge Periodic Table – the largest in the world!
Moot Court
Participate in mock trials, witness examination and cross examination simulations in ECU's hybrid teaching space to develop the professional skills needed to succeed in the legal world.
Spielgeltent
ECU is the first university in the world to have a Spielgeltent, or mirror tent, known as The Edith. This performance venue hosts many WAAPA events and is used during Fringe World Festival, an annual highlight in Perth that ECU and WAAPA sponsor.
Art Gallery 25 and Spectrum Project Space
These galleries at the Mt. Lawley campus allow arts students to exhibit their artistic work, creative visions, and remarkable talents.
TV studio and broadcasting suite
ECU's Mt. Lawley campus has a specialised TV studio and broadcasting suite, which offers students the opportunity to collaborate and specialise in script writing, stage management and audio production.