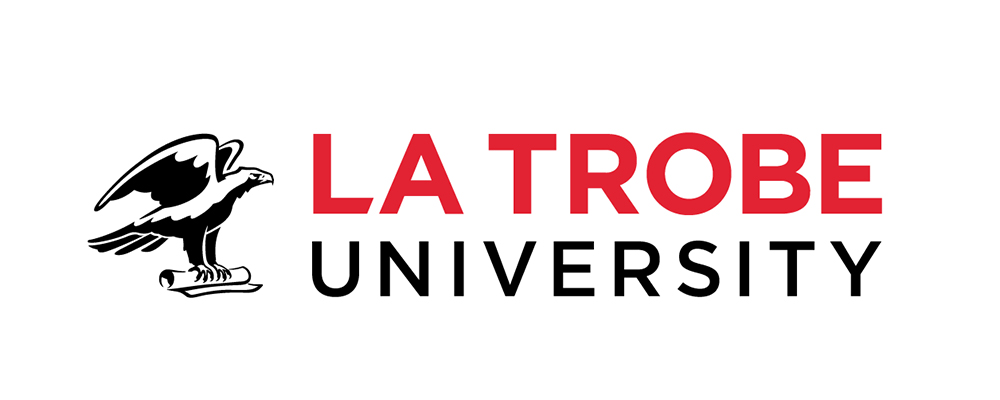 Established: 
1967
Location:  Melbourne and other regional campuses in Victoria
Student Population:  37,000
CRICOS:  00115M
Want an exciting and fulfilling career once you have finished your degree? By studying at La Trobe University, you'll learn with expert teachers and the latest technology at your fingertips. You'll get an experience that sets you up for life with practical skills and industry connections. You'll graduate with more than just a degree.
Rankings and ratings
Our academics are renowned for teaching innovation and research into issues that matter. We are:
In the top 1% of the world universities (1)
One of the best 50 universities in the Asia-Pacific region (2)
Rated 5-star overall in the QS Star Ratings for our: Teaching, graduate employability, facilities, research and internationalisation (3)
Ranked first in the world for gender equality; second for health and wellbeing and fourth for social and economic impact (4)
We have built a reputation of excellence with 23 fields of research rated well above world standard (5)
We also produce career-ready graduates with 87% of undergraduates and 94% of our postgraduates finding work within four months (6)
Everything you need to know
Key Study Areas
By choosing La Trobe, you'll join bold thinkers, gain real-world experience, develop and global perspective and graduate career-ready. Find your course of interest at atrobe.edu.au/courses You can choose from a wide range of disciplines, including:
Art, social sciences, and communications
Business and commerce
Education and teaching
Health
IT and engineering
Law and criminology
Science
Scholarships
No matter what you're studying, our scholarships can help. We reward academic excellence with our prestigious La Trobe International Scholarships, which provide a reduction of up to 30 per cent of tuition fees for eligible students for the normal duration of their course. Other scholarships include Destination Australia Scholarships; La Trobe Regional Campus Scholarships; the Early Bird Acceptance Grant and region-specific scholarships. Search the options at: www.latrobe.edu.au/international/fees/scholarships
A campus to fit every lifestyle
Our campuses showcase the best of Australia. La Trobe has seven campuses across Victoria, with our main campus in Melbourne (Bundoora). Our City Campus is in the centre of Melbourne, and we also have four regional campuses in Bendigo, Mildura, Shepparton and Albury-Wodonga, as well as a campus in Sydney. You'll be able to choose your course and lifestyle to enjoy a truly Australian study experience. For more information about our campuses, please visit: www.latrobe.edu.au/campuses
Prepare for your career
When you study at La Trobe, you invest in your future by developing the skills employers want. We partner with the industry to give you a career-ready education. Our Career Ready Advantage programme and work-based learning opportunities mean that you'll graduate with experience, confidence, and a career portfolio that's sure to impress.
Scholarships
Dedicated student support services
When you choose La Trobe, we're here for you every step of the way with advice, information and support. As COVID-19 impacts our global community, our priority is continuing to deliver a world-class education while ensuring student wellbeing. Some of the ways we're giving you more flexibility and support to study with us include the option to start studying with us online, then continue on campus; an expanded range of scholarships available; access study support anytime anywhere; and flexibility and assistance to manage your study load. For more on online options for international students please see:  www.latrobe.edu.au/international/study/online
Times Higher Education (THE) 2020; World University Rankings 2021; Consejo Superior de Investigaciones Científicas (CSIC), 2021, Ranking Web of Universities;

Times Higher Education (THE), 2019, Best Universities in the Asia-Pacific Region 2019;

Quacquarelli Symonds (QS), 2021; QS Stars University Rating 2021

Times Higher Education (THE), 2021;
THE Impact Rankings 2021;

Australian Research Council, 2019, Excellence in Research for Australia (ERA) Outcomes 2018;

Quality Indicators for Learning and Teaching (QILT), 2021, ComparED: Overall undergraduate results for La Trobe University
Why choose to study at La Trobe University?
One of the world's best universities.
We're in the top one per cent of the world's universities and are one of the best 30 universities in the Oceania region, according to QS.
A career-focused education
You'll prepare for the jobs waiting for you in degree courses that we have co-designed with industry, including through our Industry Course Advisory Committees.
Support for success
Our generous scholarships can assist you financially and reward your academic achievements. Plus we offer a huge range of study support services and ways you can connect with other students, both virtually and on-campus.
Study in a diverse, friendly, safe environment
You'll feel at home from your first day at La Trobe. The welcoming culture at all our campuses includes services like personal support, counselling, and multi-faith facilities.
Modern facilities and accommodation
You'll study in world-class learning spaces using the equipment and systems you'll go on to use in your career: A world-class Sports Park, cybersecurity labs, a simulation trading floor and fully operational health clinics, to name a few.