University of Waikato International Excellence Scholarships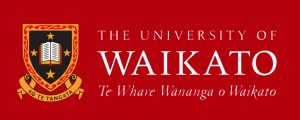 The University of Waikato International Excellence Scholarship was established to promote educational opportunities, foster internationalisation and support talented international students who are enrolling into foundation, undergraduate, or postgraduate programmes for the first time at the University of Waikato.
Scholarships of up to NZ$10,000 will be awarded to students from eligible countries who demonstrate excellent academic achievement and the potential to become global ambassadors for the University. The amount awarded will be dependent on the academic achievement of the student and the length of the programme undertaken.
Eligible countries: USA, Canada, Brazil, Colombia, Mexico, Germany, UK, France, Norway, China, Hong Kong, Taiwan, South Korea, Japan, India, Bangladesh, Sri Lanka, Bhutan, Nepal, Indonesia, Thailand, Malaysia, Singapore, Vietnam, Philippines, Jordan, Egypt, Kenya, South Africa, Zambia, Zimbabwe.
Scholarship applicants should already have submitted an application for the programme of their choice at the University of Waikato before completing the scholarship application on the University's website. Closing dates are also available on the scholarship application page.
Contact Study Options to find out more about the programmes offered at the University of Waikato or for free assistance and advice about making an application to the University.