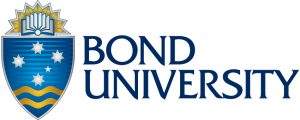 Information for research applicants – Bond University
Disclaimer: This information is provided in good faith and is correct at September 2021. Please confirm these details with Study Options before making a formal application.
If you wish to undertake a research programme at Bond University you must ensure that there is a willing a suitable supervisor for their research topic. For assistance in identifying supervisors you should contact the Research Development Manager at the relevant faculty.
If an appropriate supervisor is available, the Research Development Manager will invite you to complete a full application.
You complete an online application and the link to complete this will be sent to you by the Research Development Manager.
When completing the form, you will be asked if you would like to appoint a representative. You should enter Study Options contact details here. This will enable Study Options to certify the documentation that is required for your application free of charge and also liaise with the admissions teams with regards to your application.
Our details are as follows:
Agent Name: Study Options
Agent Email: mail@studyoptions.com
Agent Address: 83 Alma Road, Clifton, Bristol, BS8 2DP
Once you have submitted your application, please contact Study Options and we will advise you of the necessary documentation that you need to send to us to be certified.
Once your application is complete it will usually take between 8 and 12 weeks for the assessment to be completed. If your application is successful, Study Options will assist you with the acceptance and visa process. We can also provide advice and guidance on accommodation, bank accounts and more!