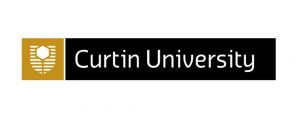 Information for research applicants – Curtin University
Disclaimer: This information is provided in good faith and is correct at September 2021. Please confirm these details with Study Options before making a formal application.
Before submitting an application for a PhD at Curtin, you need to have made contact with an academic who is willing to supervise you. You can search for supervisors here. When contacting supervisors we recommend that you communicate your research intent in a concise but well thought through manner – academic staff will receive a lot of similar requests and are only likely to respond positively to the ones that demonstrate commitment and ability. It is also a good idea to attach a CV (no longer than two pages) and a copy of your academic transcripts.
When you submit your application you will need to write a research proposal. You can find a guideline of what Curtin look for in a proposal here.
Once you have received provisional approval from a supervisor, you can lodge your PhD application online. You can find the application form here.
In step three you will be asked to enter agent details. You should enter Study Options contact details here. This will enable Study Options to certify the documentation that is required for your application free of charge and also liaise with the admissions teams with regards to your application.
Our details are as follows:
Agent Name: Study Options
Agent Email: mail@studyoptions.com
Agent Address: 83 Alma Road, Clifton, Bristol, BS8 2DP
Once you have submitted your application, please contact Study Options and we will advise you of the necessary documentation that you need to send to us to be certified.
Once your application is complete it will usually take between 8 and 12 weeks for the assessment to be completed. If your application is successful, Study Options will assist you with the acceptance and visa process. We can also provide advice and guidance on accommodation, bank accounts and more!