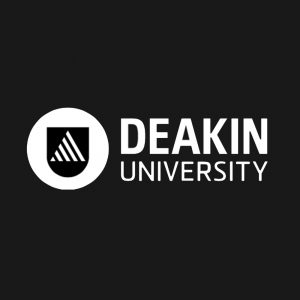 Information for research applicants – Deakin University
Disclaimer: This information is provided in good faith and is correct at September 2021. Please confirm these details with Study Options before making a formal application.
Before applying to undertake a research programme at Deakin University, first check that you meet the minimum entry requirements for the type of research programme that you would like to apply for. Information about the entry requirements at Deakin University can be found here.
Before you start your application, you are encouraged to contact a supervisor for advice on your research topic and proposal. Deakin University provides a comprehensive page of information about how to find a supervisor at the University along with links to all the faculty and research institute pages, here.
This step is applicable to all applicants except those applying to study in the Faculty of Business and Law. For all supervisor and research degree related enquiries, prospective Business and Law Faculty students should email the faculty directly and copy in Study Options.
Your application needs to be supported by two referee reports from current or former lecturers or academic or employment supervisors who are able to comment on your research expertise and potential. Forward the referee report form that can be found here (PDF) directly to your referees to complete.
These reports are confidential and referees should send them directly back to Deakin using the contact details in the form, ideally as soon as possible.
To submit your application you will need to prepare your research proposal and all of your relevant documents and information. You will need to provide certified copies of some of your documentation, which Study Options can assist with. Study Options is the official representative of Deakin University. Study Options is able to certify all of your academic documentation so that you can submit the application.
Finally, submit your application via the Deakin University website here. You will be notified of the outcome of your application via the email address you have provided. In most cases, this will occur within 8 weeks of your complete application being submitted.
Once that's done we can liaise with the admissions teams with regards to your application. If your application is successful, Study Options will assist you with the acceptance and visa process. We can also provide advice and guidance on accommodation, bank accounts and more! We are a completely free service.