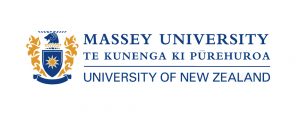 Information for research applicants – Massey University

Disclaimer: This information is provided in good faith and is correct at September 2021. Please confirm these details with Study Options before making a formal application.
For general information on the academic requirements for a PhD at Massey please click here.
It is not compulsory to establish contact with a supervisor before submitting a formal application for admission to PhD study at Massey. However, if you wish to try and locate a possible supervisor yourself, you can use the Massey staff expertise and publication database helpful. This can be accessed here.
You can click here to find out the research that is currently being undertaken at the University.
Once you are ready to submit your application, you should contact Study Options.
We will send you the relevant application forms and list of the required documentation. We are the official representative of Massey University in the UK and applications submitted via our offices are fast tracked through the assessment process.
We are a completely free service.
Study Options is able to certify all of your academic documentation and liaise with the admissions teams with regards to your application. Once Study Options has submitted your application it will usually take between 8 and 12 weeks for the assessment to be completed. If your application is successful, Study Options will assist you with the acceptance and visa process. We can also provide advice and guidance on accommodation, bank accounts and more!
Fee waivers for all doctoral scholarships awarded to candidates
These fee waivers increase the value of both of the scholarships listed below by approximately NZ$8,000 in tuition fees, non-tuition fees and insurance fees.
Key Massey University doctoral scholarships
Massey University Vice-Chancellor's Doctoral Scholarships 
These will increase in value to NZ$30,000 (plus approximately NZ$8,000 fees waivers) for 3 years.
International doctoral candidates with a GPA of 8.0 or higher are eligible to apply.
This is the highest value centrally-funded scholarship for doctoral students offered by any New Zealand university.
Massey University Doctoral Scholarships
These scholarships are valued at NZ$25,000 (plus approximately NZ$8,000 fees waivers) for 3 years.
International doctoral candidates with GPA of 7.5 or above are eligible to apply.
Important changes to note
Before applying, scholarship applicants must have obtained an offer of place (conditional or unconditional) at Massey University prior to scholarship selection.
Candidates may apply for scholarships prior to enrolment and up until they are fully registered, having successfully completed the confirmation process within 12 months of enrolment.