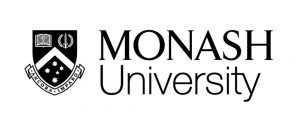 Information for research applicants – Monash University

Disclaimer: This information is provided in good faith and is correct at September 2021. Please confirm these details with Study Options before making a formal application.
You can check the academic entry requirements for a research programme at Monash here (step 1).
Before submitting a research application to Monash, you must be invited to apply by the relevant faculty.
In order to obtain an invitation to apply, you will need to:
Complete an expression of interest
And/or
Find a supervisor who agrees to supervise your research
Different faculties have different requirements so you should check the requirements for your faculty here (step 2).
If you are required to find a supervisor you can search for one here. If you need assistance finding a supervisor you can submit an online enquiry to the Research Degrees Admissions Unit.
Once you have obtained your invitation to apply, please submit your application online. You can find the link to the application form here (step 4).
Once you have submitted your application, please contact Study Options and we will advise you of the necessary documentation that you need to send to us to be certified.
Please also provide us with your username and password as we will need these to upload your certified documentation. This will also ensure that we are able to assist you with the acceptance and visa process.
Once your application is complete it will usually take between 8 and 12 weeks for the assessment to be completed. If your application is successful, Study Options will assist you with the acceptance and visa process. We can also provide advice and guidance on accommodation, bank accounts and more!