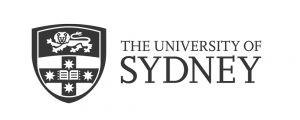 Information for research applicants – the University of Sydney

Disclaimer: This information is provided in good faith and is correct at September 2021. Please confirm these details with Study Options before making a formal application.
If you want to undertake a research programme at the University of Sydney you will first need to establish contact with an academic member of staff and obtain written confirmation of their willingness to act as your supervisor.
You can search for academic contacts and prospective supervisors using the Research Supervisor Connect tool which can be found here. You can also use this tool to browse research projects in the different faculties.
When contacting supervisors we recommend that you communicate your research intent in a concise but well thought through manner – academic staff will receive a lot of similar requests and are only likely to respond positively to the ones that demonstrate commitment and ability. It is also a good idea to attach a CV (no longer than two pages) and a copy of your academic transcripts.
If you are hoping to undertake research at the Business School you should contact the appropriate Discipline Postgraduate Research Coordinator, a list of whom can be found here.
Once you have initiated discussions with your academic contact, and they have indicated that they are happy to supervise you, you will need to develop an initial proposal which should include detailed information on your project. Information on what your research proposal needs to include can be found here under the section Postgraduate research as a domestic or international student.
Once you have developed the proposal you should contact Study Options, who will send you the relevant application forms and list of required documentation. We are the official representative of the University of Sydney in the UK and therefore if you submit your application through us it will be fast tracked through the assessment process. We are a completely free service.
Study Options is able to certify all of your academic documentation and liaise with the admissions teams with regards to your application. Once Study Options has submitted your application it will usually take between 8 and 12 weeks for the assessment to be completed. If your application is successful, Study Options will assist you with the acceptance and visa process. We can also provide advice and guidance on accommodation, bank accounts and more!