International Excellence Scholarships at Bond University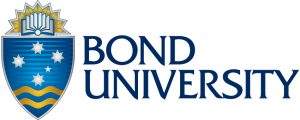 Bond University offers high academic achievers tuition remission scholarships. The International Stand Out Scholarship and the International Undergraduate Excellence Scholarship are both awarded on the basis of academic excellence and are a testament to Bond University's commitment to quality and outstanding international students.
Eligibility details
High achieving students are encouraged to apply. The Stand Out Scholarships are open to undergraduate and postgraduate applicants; the Undergraduate Excellence Scholarship is only available to new undergraduate students. Applicants must have received an offer to study at Bond prior to applying for either award.
Application deadlines
Please contact Study Options for further information regarding closing dates for scholarships. Specific deadlines apply for each of Bond University's three available intakes in January, May and September each year.
Scholarship value
Recipients of the Stand Out Scholarship are awarded 25% tuition fee remission for their chosen programme. Recipients of the Undergraduate Excellence Scholarship are awarded 50% tuition fee remission for their chosen programme. Scholarships are not available for some programmes; for details of programmes that are excluded from these awards visit the Bond University website.
Application process
All students must complete the Bond University application form, which can be downloaded from this page, and be assessed for an offer for their chosen degree programme BEFORE applying for scholarships.