Murdoch University's International Welcome Scholarship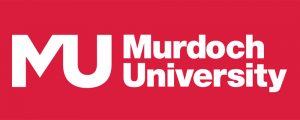 Be welcomed into the Murdoch University community with the International Welcome Scholarship, offered to eligible international full fee-paying students commencing an undergraduate and postgraduate coursework degree at the University in 2020 – 2024.
The maximum value of each scholarship is AUD$12,000 for Business and Nursing degrees and AUD$11,000 for all other degrees.
You are eligible for this scholarship if you meet all of the following requirements:
You are an international, full fee-paying student;
you are starting studies at one of Murdoch's Western Australian campuses in 2020 – 2024 intakes;
you are starting studies in a Murdoch coursework degree (this is a bachelor, graduate certificate, graduate diploma or masters-by-coursework degree);
you are not receiving any other Murdoch scholarship; and
you are not subject to any of the exclusions listed on the Murdoch University website.
Each scholarship works as a partial fee-reduction; payments are deducted from each semester's tuition fee, for the duration of the scholarship. There is no scholarship application process! If you're eligible for one of the Welcome Scholarships, you simply need to accept your Murdoch University offer to receive it.
For advice and assistance in making an application to Murdoch University contact a Study Options student advisor.
High-achieving scholarship recipients may also be awarded an International Merit Award during their studies, of another AUD$1,000. The Murdoch University scholarship team will review your GPA for each Year of Study after the release of results and notify you if successful.
Murdoch University also offers an International Honours Welcome Scholarship, for students commencing an Honours degree at the University. Find out more on the scholarships page of their website.